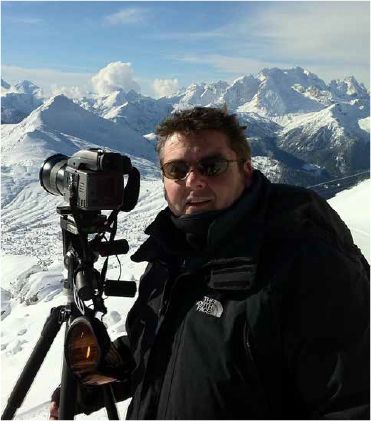 Recipient of many high profile industry awards, and at the forefront of
digital and CGI photographic image making, London based Carl first fell in
love with photography in his native Belfast in the late 1970's.
Influenced initially by dutch photographer Anton Corbijn,
Carl's early work consisted of images of irish punk bands from the
burgeoning irish punk scene. From there his career choice was clear and
after a 3 year training in Belfast he moved to England to study at
Bournemouth and Poole College of Art and design where he graduated 3
years later with distinctions.
After graduating he moved to London and assisted the renowned advertising
photographer Christopher Joyce before taking a 2 year sabbatical to travel
the world and build the foundations of his first portfolio.
Most of Carl's work now takes him on location around the world chasing the
light and landscapes that his global commissions require. Working mainly
in the Automotive arena for clients such as Nissan,General Motors, Subaru,
Mercedes, Mitsubishi, Landrover, Lexus to name a few.
Recognised as a trailblazer in the digital imaging arena Carl was
one of the first photographers globally to adopt digital shooting and post
production. In 2007 he fully embraced the world of CGI to compliment his
photography and then co-founded the ground breaking CGI House "This Little
Fish" and the globally recognised CG assett source "Moofe", which provides
CG backplates and matched HDRI domes to the automotive industry. In addition to this he now has a dedicated CGI / Retouch team that works with him producing award winning imagery.
A majority of Carl's work is commissioned from agencies around the world, which he delivers through his own production company utilising modern production values. He captures his image assetts around the world and post produces the projects with his dedicated and highly skilled team in London, working hand in hand with agencies wherever they are globally located.
Carl is hugely passionate about image making and contemporary film making
and this comes across in his images that display cutting edge technical
skills fronted with his creative vision. He continues to shoot many
personal images that he says " help him breathe and keep his creativity
alive ".